About Us
This website is the creation of Andrew Wilkes. Andrew has a love of writing code and feels the urge to help more people understand how to create software, scripts, and games.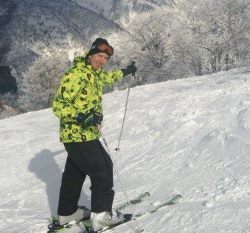 In the case of this website, the focus is on GDScript which is an excellent choice to learn with since it is not very complicated, and gets the job of writing game code done efficiently.
The Godot Game Engine uses GDScript as it's built-in scripting language. And under the hood it is written in C/C++ (C plus plus), so snippets of this language may be covered from time to time as well.
So I hope you get some value from this website and feel inclined to share your find with others. Have a great day!
Branding
Say hello to GDScript Dude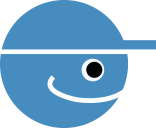 who is a big fan of Godot Engine

Trivia
I love that selfie photo of my skiing apart from one detail. My goggles are misted up. I had some great new goggles that were given to me for a birthday present to replace these damaged ones, but my son "borrowed" them so I couldn't find them to take on this trip. And I struggled to see where I was going down the slope. But all is forgiven now.
The Godot Engine logo has no official name. gBot, and goBot are some terms used to refer to it over time. It appears to be based off a 3D artwork here: gBot